Celebrating Women and Brain Health: Two Women Revolutionizing Health Through Nutrition
May 03, 2023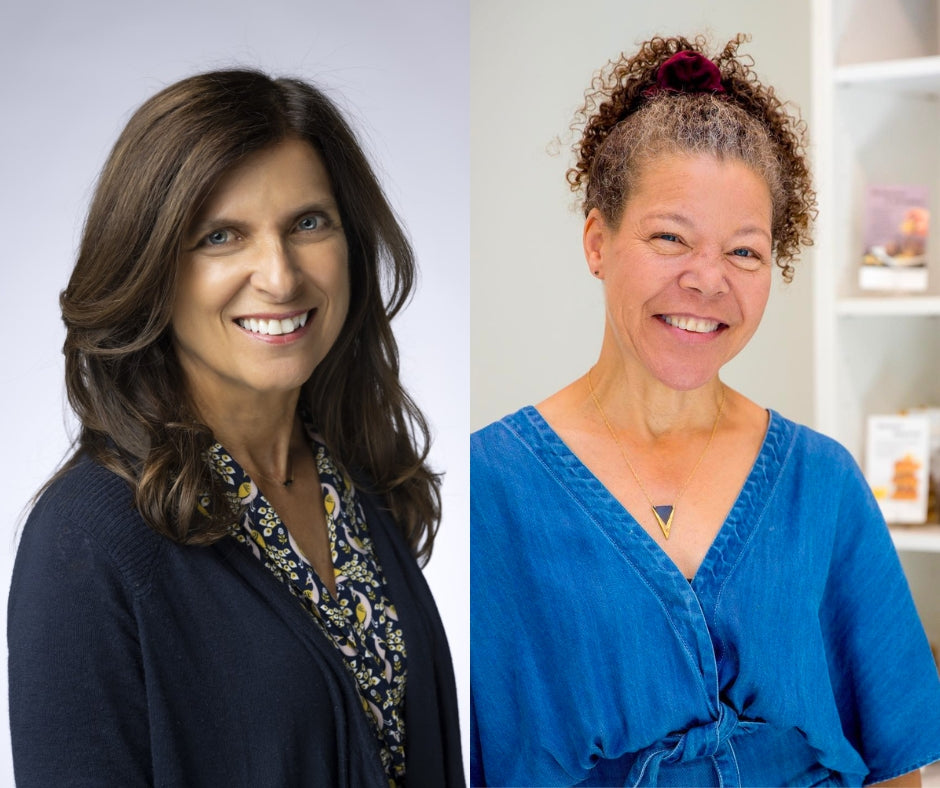 Two thirds of Alzheimer's patients and 60% of their caregivers are women. As a women's estrogen balance in the brain changes with age, her risk of experiencing cognitive decline and Alzheimer's increases drastically. If she carries 1 or 2 copies of the ApoE4 gene, her risk is even higher because she struggles with getting adequate amounts of neuroprotective nutrients, like DHA to the brain. Women are also more likely to care for their aging parents and loved ones, providing direct support, compassion and empathy. In light of it all, women are resilient.  In this article we celebrate the work of two women whose mothers are affected by Alzheimer's disease, Dr. Annie Fenn and Angela Hofmann, and are making a difference through their advocacy for the power of nutrition and brain health. 
Dr. Annie Fenn's Mission to Help Others Prevent Alzheimer's
Dr. Annie Fenn is a physician, chef, and brain-healthy eating advocate who is revolutionizing the way we think about food and our brain health. As an OBGYN, Annie specialized in caring for women during all phases of life, while focusing on helping women going through menopause for the last 6 years of her practice.  Annie's mother was diagnosed with mild cognitive impairment, an early stage of Alzheimer's. As an avid cook, she learned of the power of prevention with food, and began teaching cooking classes, founding The Brain Health Kitchen Cooking School.  This year, she published her highly anticipated first cookbook and explains that " food choices sit at the core of the Alzheimer's epidemic – and at the heart of the solution. I've written this book to help you take care of your brain while still eating delicious food". Her book is filled with delicious recipes, "science bites" and beautiful photography.  We are honored to have Dr. Annie Fenn as one of our medical advisors at NeuroReserve, and thankful for her contributions to prevention and brain healthy cooking. Annie has had tremendous feedback on her cookbook and RELEVATE users agree that this cookbook is a delicious and informative tool to support their brain healthy journey.   
To learn more about Annie's book, visit her website here. Interested in additional resources from Annie? Sign up for her wonderful newsletter here, or check out some of her featured articles at Whole Minded Journal, like the Women and Alzheimer's 3-part series, highlighting how women's brains are unique and resilient.  
Angela's Sweet Solution to Nutrition
Following a diagnosis of pre-diabetes at age 40, Angela Hofmann began to research the one thing that she felt might turn her diagnosis around: the healing power of food. She started making her own nourishing plant-based snacks for her family, and friends started asking for them too!  That's when she decided to found Nüssli118°.  As a black woman owned small business in Cambridge, MA., Angela's plant-based snacks and treats are handcrafted in small batches using the best, organic ingredients: raw sprouted nuts and seeds, naturally sweet fruits, fair-trade spices and carefully selected superfoods. Never any refined sugars, gluten, preservatives or dairy. The results are positively delicious and nourishing in equal measure! Angela's mother and grandmother have been affected by Alzheimer's, so she's passionate about helping others change their lives (and their brain health) through food.  
To learn more about Nüssli118°, visit the website here.