Holiday Gift Guide 2022: Six Pillars of Brain Healthy Giving
October 31, 2022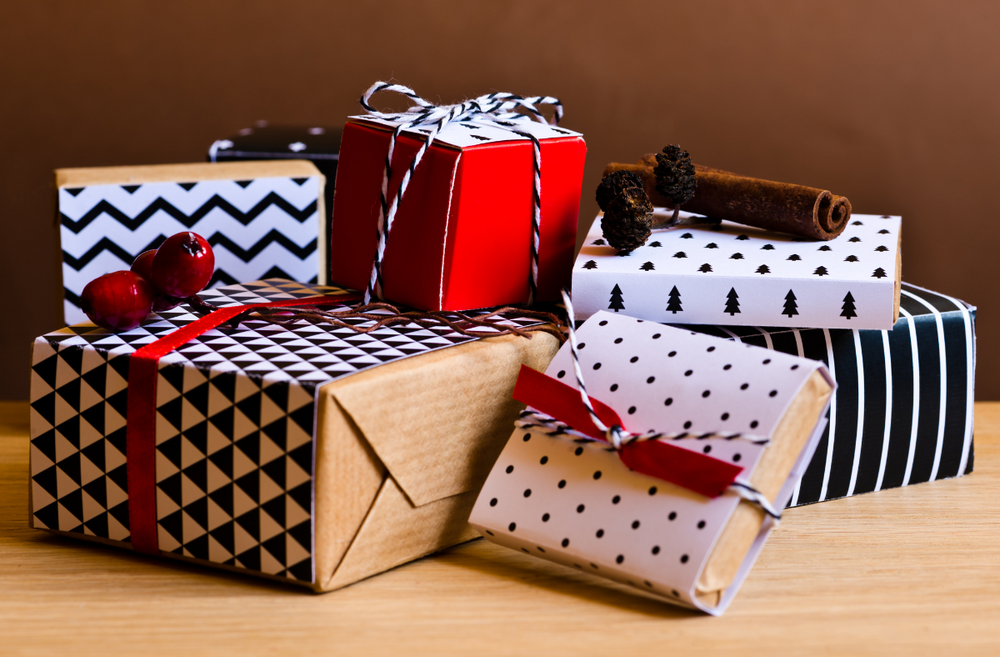 The holidays are fast approaching and if you're looking for memorable gift ideas for your loved ones, our Brain Healthy Gift Guide will help you find a gift for each person on your list. Inspired by the 6 pillars of brain health, these gifts support the lifestyle habits that evidence shows are best for your brain.  Everyday choices like diet, exercise, sleep/relaxation, managing overall health, mental fitness and socialization all contribute to brain health, and this list includes a variety of practical and unique holiday gifts.  Everyone you love deserves a special gift that will nourish the brain and inspire wellness.
This list includes some of our personal favorites (and we aren't affiliated with these brands).   
Diet
The foods we eat have a big impact on our brain health.  Recent long-term studies have found that the Mediterranean (MeDi) and MIND diets are especially good at strengthening and protecting our brains.  In fact, people who follow these diets enjoy the benefits of better memory, cognitive function, and over 50% reduced risk of Alzheimer's. Give these gifts to inspire brain health through nutrition: 
Exercise
Regular exercise is key to supporting brain health. Studies show that people who exercise regularly perform better on memory tests and have lower risk of dementia. Endurance and resistance exercises promote cardiovascular health, improve blood flow to the brain, reduce inflammation, lower stress hormone levels, and stimulate neuroplasticity. Consider these gifts to support brain health through exercise: 
Yoga

 has benefits for physical, mental and cognitive health. In fact, studies show that people who practice yoga regularly strengthen brain areas associated with attention, learning and memory. Gift a loved one with classes at a local yoga studio, or sign them up for an online membership for virtual classes like

Yoga Download

. 

A

 fitness subscription 

either in person or virtual) will encourage physical health and strength. For in-person clubs, check out

24 hour fitness

,

F45

or

Lifetime.

For virtual options, consider

Beachbody

,

FitFusion

,

Peloton App

. 

Strength training equipment 

like resistance bands, set of weights or pull-up bar are all gifts that the (current or aspiring) fitness enthusiast will love.

 

Weighted bracelets

 like

Bala Bangles

provide a constant but versatile resistance to any workout, whether it's walking, yoga or aerobics. These stylish bracelets can be worn on the wrists or ankles.

 

Rebounder Trampolines

 like this one from

Jump Start

offer a great form of aerobic exercise that's good for the heart and brain. These personal fitness trampolines don't take up much space and more modern versions are made with bungees (instead of squeaky coils).

 

Rollerblades

, like many things from the 90's, have recently made a comeback, and for good reason! These in-line skates from

Rollerblade brand

are fun, can be used on your own or with friends, and provide

brain-healthy benefits like increased heart rate and balance. Just don't forget the helmet!

 

Pre-paid lessons for a new sport

 

like pickleball, tennis, ice skating or golf.
Sleep/Relaxation
Sleep and stress management are essential for long term brain health. When we sleep, the brain is very active in removing toxins that have built up during the day and storing new memories. In addition, relaxation and stress management act as anti-inflammatories for the brain, which have a positive effect on memory and mood. Here are some gift ideas to support sleep or encourage relaxation: 
Manage Overall Health 
Regularly monitoring our metrics for heart and metabolic health can play a major role in maintaining optimal health, including brain health, as we age.  Heart health is directly connected to brain health because the blood that your heart pumps throughout your body also goes to your brain, and issues with the blood vessels in the brain can have devastating effects on brain health and function.  Metabolic health also has a strong connection to brain health, as insulin resistance is a risk factor for cognitive decline.  Give these gifts to promote overall health: 
Mental Fitness 
Cognitive stimulation and training are critical to preserving our brain's "cognitive reserve" or ability to resist damage. It is developed through lifelong educational pursuits and curiosity. Cognitive training involves practicing different activities and techniques to support learning, memory, attention and problem solving. Having a deeper cognitive reserve enables the brain to better compensate for damage and continue functioning well. To inspire mental fitness, check out these gifts: 
Music Lessons

, whether it's guitar, piano, trumpet or voice lessons. Studies have found that playing an instrument strengthens the brain and changes the structure and function of the brain to benefit long-term brain health.

 

Subscription to a brain training app

 like

Lumosity

for fun, interactive games that challenge your mental abilities.

 

Board games including chess

, because researchers have found evidence that playing the game may help reduce the risk of cognitive decline or postpone the effects of dementia as you age. It challenges memory and critical thinking abilities and helps develop planning and foresight. Other board games to consider are Mensa, Rummikub, Scrabble, or Trivial Pursuit.

 

Bridge Magazine subscription

 

like

Audrey Grant's Better Bridge

to become more skilled at this challenging card game.  

 
Social Connection 
Ultimately, the brain is meant to help us survive and thrive in the context of relationships with the people around us. Interacting with others helps stimulate different parts of the brain and supports attention and memory, and adds purpose to our lives. In fact, studies have linked more social activity with less cognitive decline during old age. To create lasting memories and social connection, consider these gifts: 
Escape Room Experience

 is a fun event for groups in which people are locked in a room and required to solve a series of puzzles in 1 hour, with the goal of finding a key to unlock the door. Your mental fitness will also be challenged!

 

Amusement park tickets

 like Six Flags, Disney, or local fairs will create lasting memories for the whole family.

 

Botanical garden passes

 are not only good for socialization, but for relaxation, getting outdoors and enjoying nature.

 

A

 special class registration

 for you and your loved one to enjoy together, like cooking or painting.

 

A 

wellness retreat 

like this one at

Rancho La Puerta

with guest chef Annie Fenn, M.D., founder of Brain Health Kitchen.

 
Supporting Brain Healthy Causes 
Need additional inspiration beyond the 6 pillars of brain health? The following gift ideas support organizations that are making a difference in the brain health community and beyond. Make a donation in your loved one's name, start a fundraiser in their honor, or buy merchandise that supports a mission you believe in.  
These memorable gift ideas will be sure to inspire brain health, wellness and nourishment for all the special people on your list. Give a gift that will ensure the memories of today are not forgotten by supporting lifestyle factors that make a difference for lifelong brain health. 
For more brain healthy resources visit NeuroReserve.com.