Carrot Lentil Muffins with Dark Chocolate Chips
February 01, 2023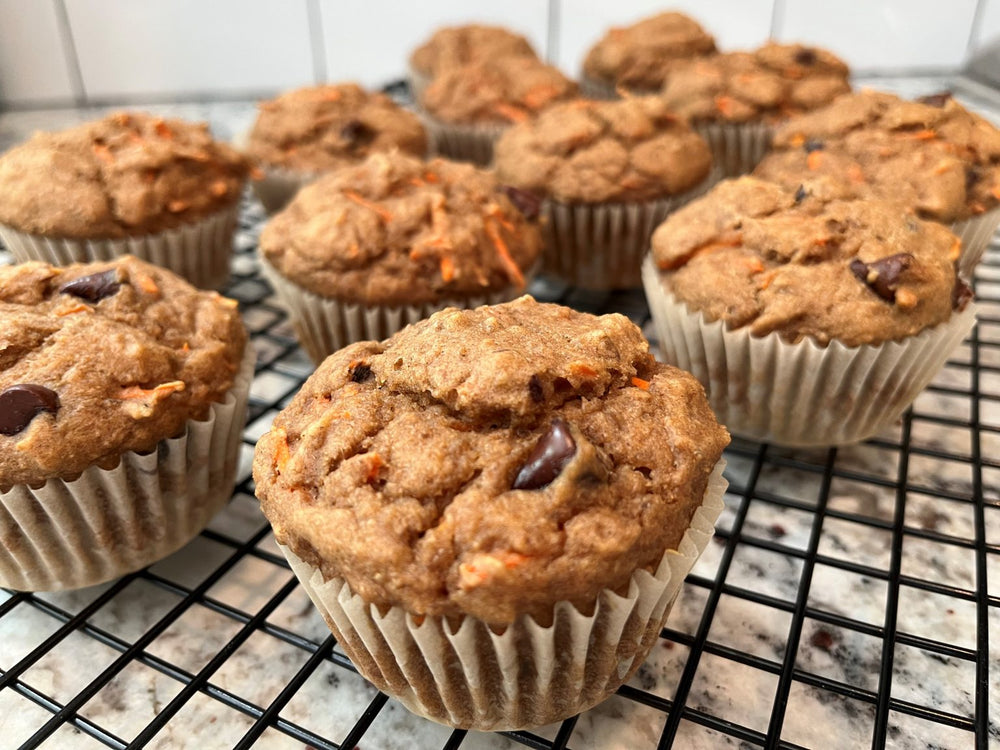 If you're looking for a healthy and delicious treat to serve your kids or guests, look no further than these fiber and protein-packed muffins. Low in sugar, they are sweetened with applesauce and maple syrup (and a few chocolate chips), with a hint of pumpkin pie spice for extra flavor.
The unexpected ingredient is lentils, which provide fiber and important brain-healthy nutrients like magnesium, which is important for learning and memory, and vitamin E, which reduces neuroinflammation. Carrots are a great source of lutein and zeaxanthin, which are known for their antioxidative and anti-inflammatory qualities in the eyes and brain.
Enjoy these muffins right out of the oven, or freeze for after school snacks or a quick breakfast. And, to make this recipe gluten free, swap out whole wheat flour with oat flour. Don't have pumpkin pie spice? Substitute with cinnamon!