Crispy Salmon Sticks with Zesty Avocado Sauce
January 27, 2023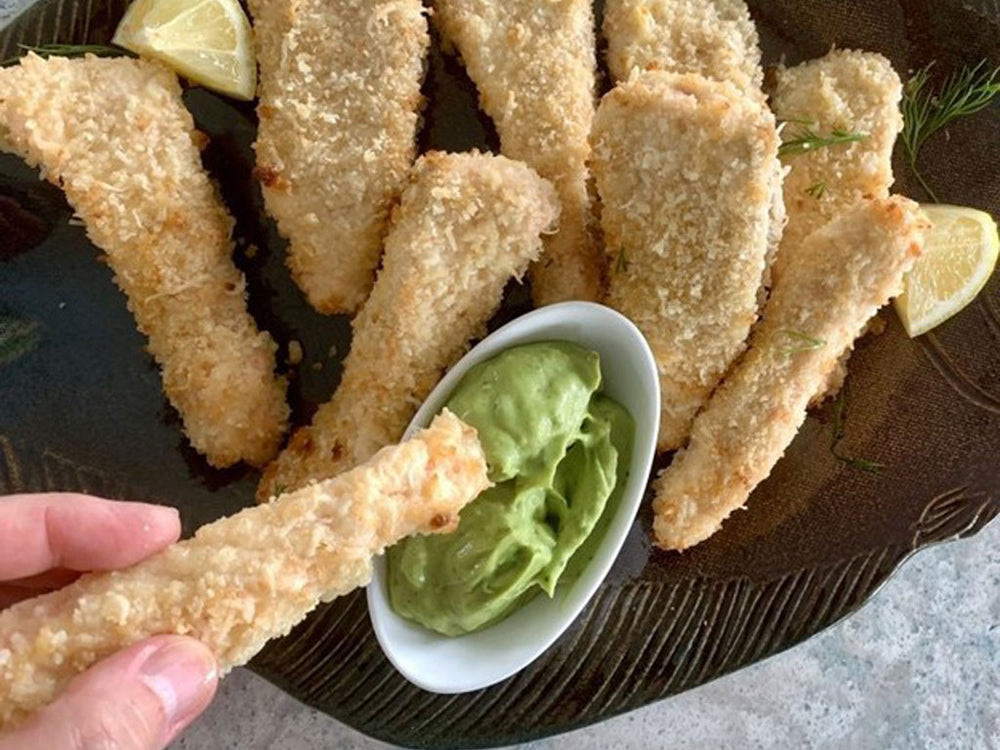 This recipe is easy to make and familiar – it's essentially a makeover of frozen fish sticks! And it provides important brain-healthy nutrients for the kids and adults at your table.
When it comes to brain healthy eating and the MIND Diet, salmon is always at the top of the list, because it's rich in brain-healthy DHA and EPA omega-3 fats. DHA (docosahexaenoic acid) and EPA (eicosapentaenoic acid) are long-chain omega-3 polyunsaturated fatty acids that our bodies need at every stage of life. Omega-3s play an important role in heart, eye, and brain health, and they are found primarily in fatty fish like salmon. DHA is particularly important for brain structure and function.
To add ease to this recipe, ask for skinless salmon at the seafood counter. To avoid soggy sticks, place an oven-safe wire cooling rack directly on top of a sheet pan or baking sheet, spray it with nonstick cooking spray (so the salmon doesn't stick), and bake.