Kale, Blueberry and Almond Butter Smoothie
February 01, 2023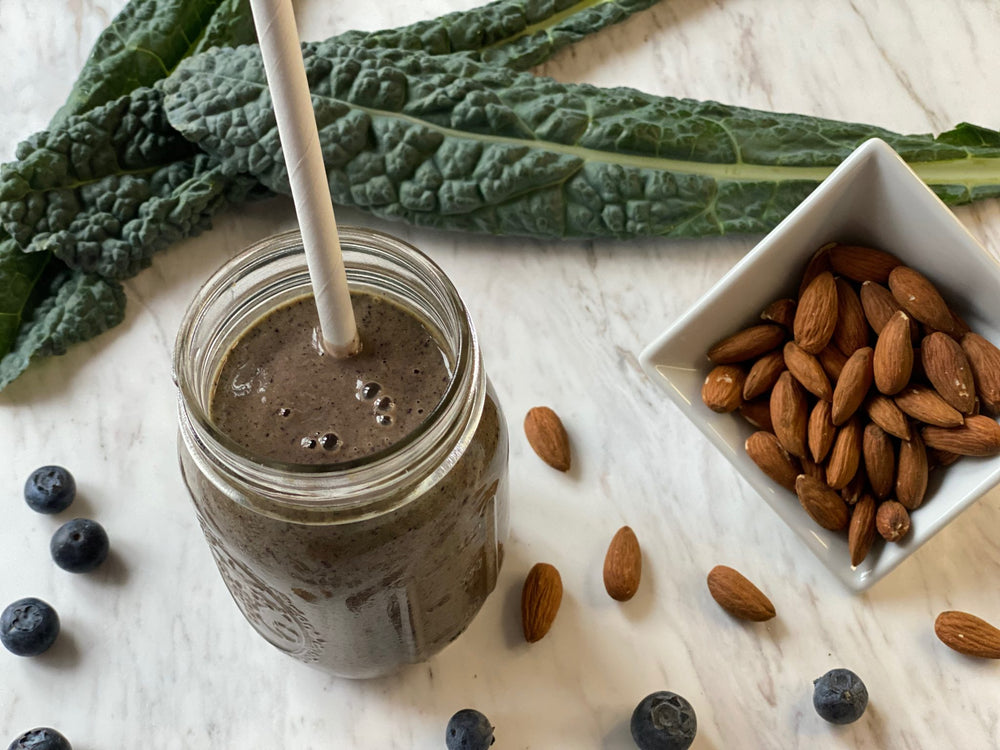 This nutty, berry green smoothie is as delicious as it is jam-packed with brain-healthy goodness. The best part is it only takes 5 minutes to prepare. Many of us are on the go these days, running from one thing to the next, and realistically, we don't always have brain food on the ready. That is why a meal in a glass can be such a great alternative. This kale, blueberry, almond butter smoothie is a winning combination with important brain-healthy nutrients like magnesium (from kale), vitamin E (from almonds) and pterostilbene (from blueberries). Dates add some sweetness and texture.
This smoothie is undeniably good just as it is shared here, but rest assured, there are all sorts of variations. How you choose to change and modify this smoothie is entirely up to you. Feel free to use spinach instead of kale for a less "green" tasting smoothie. You can always swap out nut butter to serve your preference, and if you want to use nut milk instead of coconut water for an even thicker smoothie, go for it! Protein powder for an added boost is another option or top with some toasted buckwheat for a little crunch.
The sky is the limit and no matter what you do, your brain will surely thank you.