Spiced Carrot Salad
April 03, 2023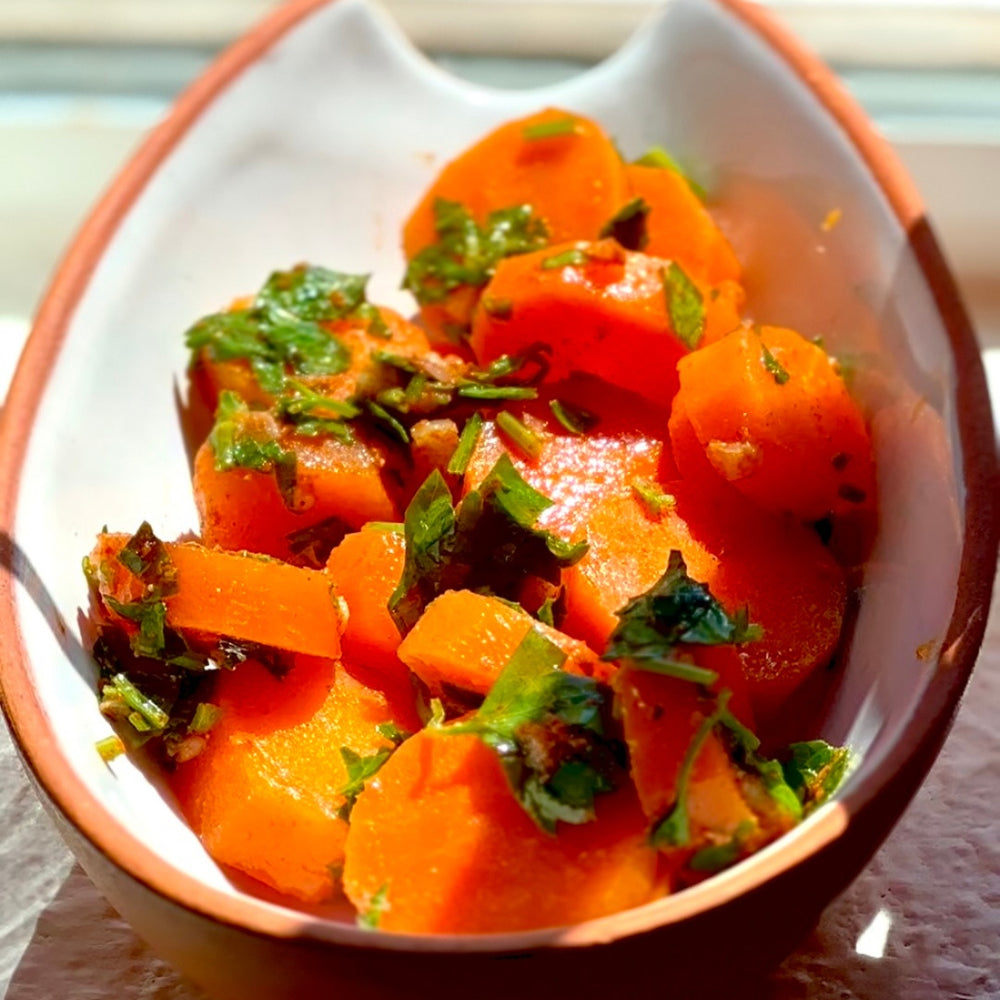 Spice up your next meal with this delicious and healthy recipe! This flavorful spiced carrot salad is a perfect side dish that's bursting with bold, aromatic spices. It pairs well with a wide range of dishes, from roasted fish to fresh grain bowls. Not only is this spiced carrot recipe easy to prepare, but it's also packed with brain-boosting ingredients. 
Carrots are a great source of lutein and zeaxanthin, which are known for their antioxidative and anti-inflammatory qualities in the eyes and brain. Extra virgin olive oil is a superfood full of healthy fats, polyphenols and modest amounts of vitamin E and K, all of which have powerful effects for your brain health. 
Prepare this spiced carrot salad in advance and keep it refrigerated to enjoy throughout the week when you're looking to give your brain a boost.