Spicy and Savory Moroccan Fish
July 20, 2023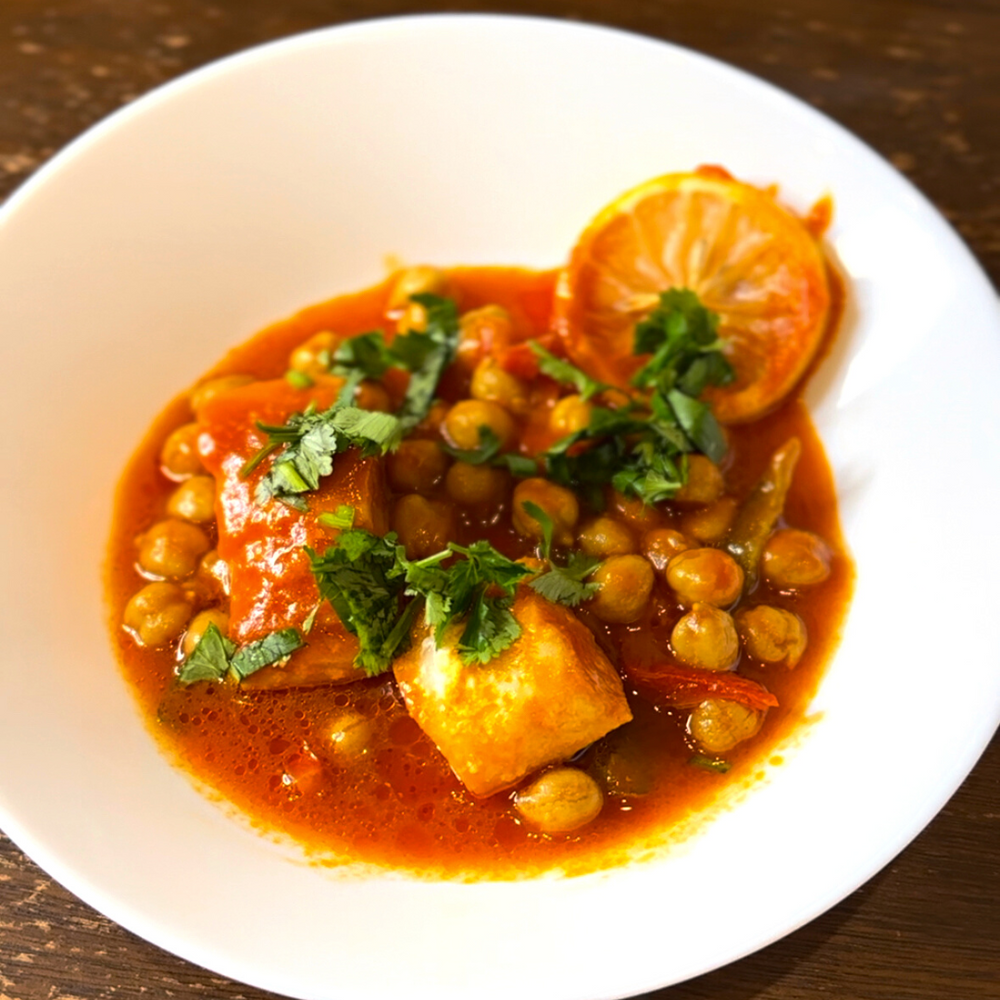 A healthy and thriving brain starts with the food we eat, and studies show the Mediterranean diet is one of the best when it comes to brain food. Spicy Moroccan fish is a very popular recipe in the Middle East, and every professional chef or home cook takes their own spin on the dish.  
This spicy and savory Moroccan fish recipe includes flavorful and brain nourishing ingredients that you can customize with any fish you prefer. Fish is a perfect protein choice for this dish because it soaks up the sauce and is rich in DHA and other forms of brain-healthy omega-3 fatty acids. 
Serve as an appetizer or main dish, with a side of whole wheat pita or sourdough to soak up every last drop of its delicious sauce.